A few weeks ago, the bursars office called me asking me to pay my overdue bill for the semester which was about $2,800. I told them that I don't know what to do because I don't have that kind of money at the moment. I couldn't even pay to meet their payment plan which was half the amount now and the other half the next month. I'm broke.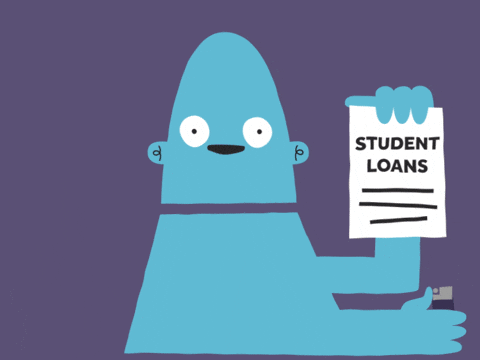 I got my bachelors in Psychology and a minor in Gerontology and it didn't help me make a lot of money. When you're in college, you're just thinking "Oh, I just want to graduate. Get a job. Make some money and it doesn't need to be a lot as long as I'm helping people". Only to realize years later that it DOES matter.
After 5 months at my 1st job out of college, I was bored out of my mind and I was thinking "Is THIS it? Is THIS my life?" so I decided to go back to college for what I originally went for, which was Biology.
Now here I am a couple years after returning back in the same school. Getting ANOTHER bachelors degree and accumulating more debt. And I can't pay my school bill, which means that I cannot take any more classes until I pay it off.
So I started thinking what can I make that is easy, cheap, and something I can sell. I thought of candles. I bought a starter kit, telling myself that if I am not successful in selling the candles, I'll just use them since I'm a candle addict anyway. It's a win-win.
After making my 1st batch of candles, I showed them to my mother and she bought them all. Then I bought more supplies and scents then made another batch. My husband came home and he asked me how I was going to sell them. I said "I'm going to give it to you and ask if they want to buy candles". He didn't come back with any candles and he thought that there might be something to this candle business.
At this point, I am trying to create scents for my brand and trying to think of something that will sell in the summer. My plan is to sell them during the weekend at flea markets, hopefully people will buy them.
#Blog #CandleMaking #Returntocollege #scentedcandles #Yourstory #Inspiration